Some of our most treasured memories might be captured in old photographs, but they can get damaged or lose their quality with time.
With my photo editing and retouching services, I can restore your old photos and those precious memories in no time!
Repair & Restore
I can return damaged, faded, or ripped vintage images to their original state using the most recent digital restoration processes.
Photo Retouching
Want to get a complete digital makeover, merge parts from other photos, or remove undesirable distractions? The possibilities are endless with digital editing
Recolour Photos
Old images can be digitally coloured with historical accuracy to create gorgeous, authentic-looking results, or I can exaggerate the colours like this example to emulate an old film stock.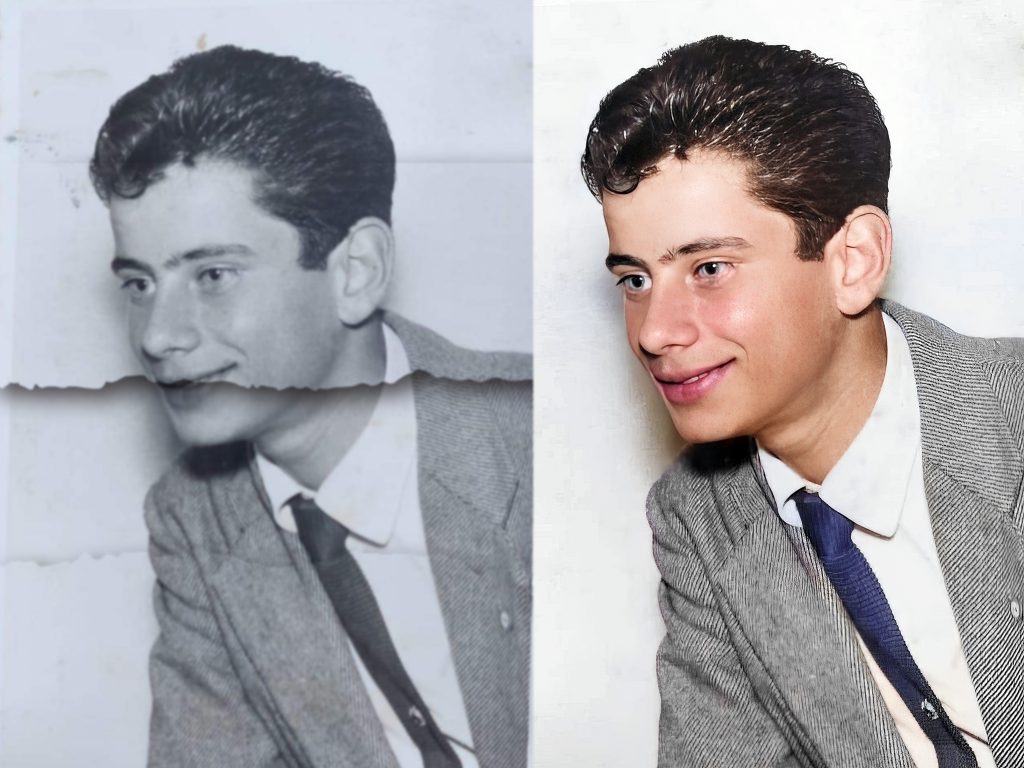 Please get in touch with me today for a quote on repairing your photos