In today's digital age, photo editing has become an essential part of our lives. We all love to capture memories and moments and share them on social media. However, sometimes the background of our photos can be distracting or unappealing. Fortunately, technology has advanced, and we can now replace backgrounds in photos using 3D design. This service offers many possibilities that are more advanced than just using Photoshop.
Replacing backgrounds in photos has become very popular in recent years, and many people have started offering this service. However, traditional photo editing software such as Photoshop can be limited when it comes to replacing backgrounds.
With 3D design, the possibilities are endless. 3D modeling and rendering software can create realistic backgrounds and environments that look like they belong in the photo. It allows us to create a seamless transition between the subject and the background, making the photo look natural or go for a fantasy type look
One of the advantages of 3D design is that it allows us to create custom backgrounds for any photo. If you want to replace the background of a photo with a beach, a forest, or even a different planet, it's all possible. I can create a custom environment that fits the theme of the photo.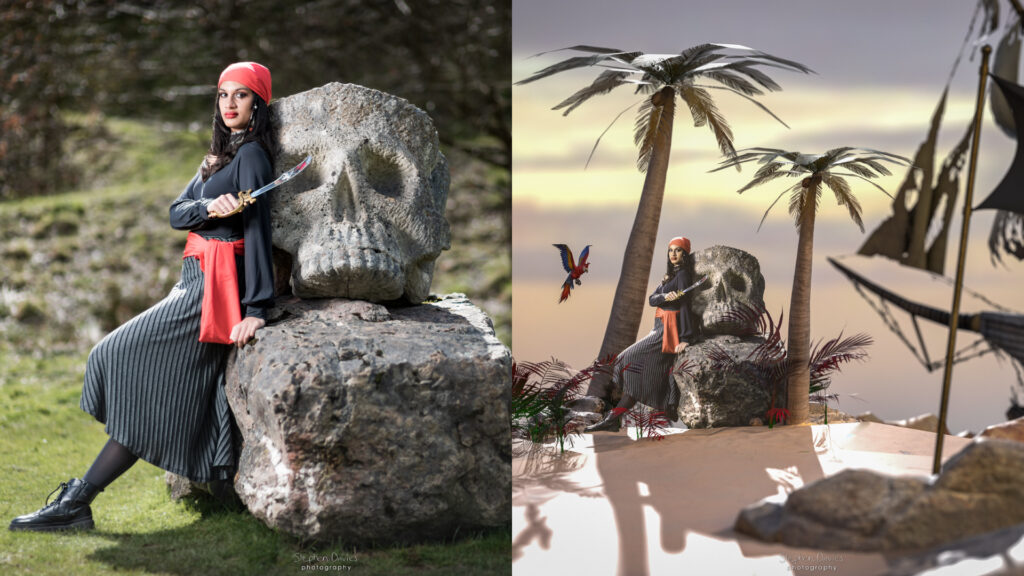 Another advantage of 3D design is that it allows for greater flexibility in terms of lighting and shadows. When replacing backgrounds in a photo using traditional photo editing software, it can be challenging to get the lighting and shadows right. However, with 3D design, the lighting and shadows can be adjusted to match the new background, creating a more realistic and natural look.
Using 3D design to replace backgrounds in photos is also more time-efficient than traditional photo editing software. The process takes a bit longer but the results are more accurate. I can create a new background in a few hours, and the final result will look like the photo was taken in that environment.
In conclusion, replacing backgrounds in photos using 3D design offers many advantages over traditional photo editing software. The possibilities are endless, If you're looking to replace the background in your photos, consider using my 3D design service to take your photos to the next level.